Senegal's
Freestyle
Football
Sensation
🇸🇳 ⚽️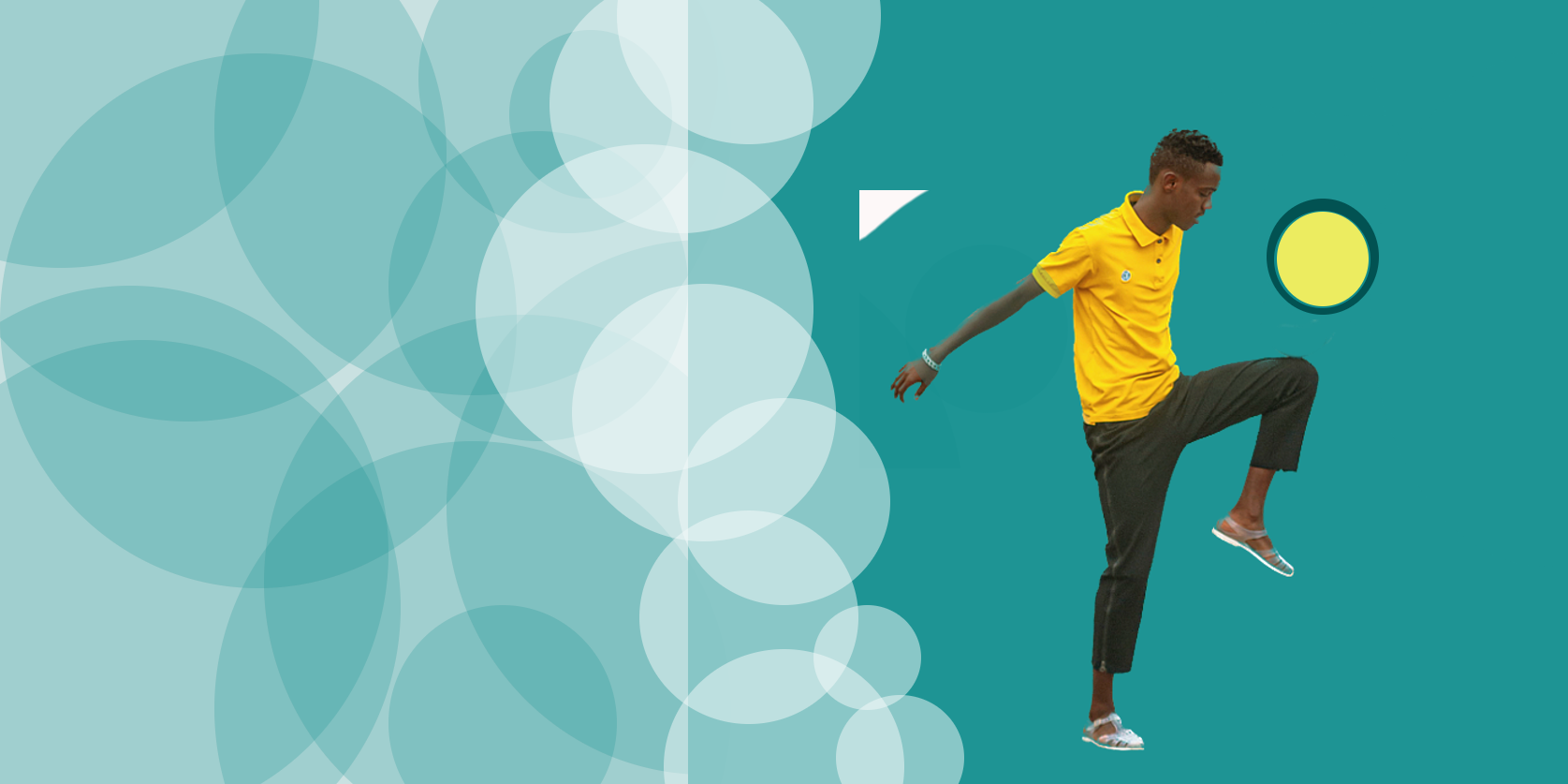 Out of the unconventional acts on the Internet, there are some which are so unparalleled that they are jaw-dropping. Turning the tops of buildings into a playground for football practice is an original twist which emerged in a series of videos from Senegal in which young men appear to take the notion of playing football anywhere and everywhere a ball can bounce to daring and unprecedented heights.
Playing football on rooftops in itself is not new as one can find videos of freestyle footballers juggling a ball on top of a building. Some people might even remember a 2008 television ad for a street football video game called FIFA Street 3 in which young men in Brazil combine parkour—the art of athletic movement through an urban obstacle course—with football. In one breath-taking scene in particular, two performers standing on the rooftops of two adjoining buildings perform backflips to kick the ball to one another back and forth.
However, while parkour performers use their bodies to vault themselves across obstacles, these Senegalese footballers use the ball to breach the most impossible edges of their surroundings. In the process, they turn monumental elements of urban landscape into trivial props for casual passing games. A caption on one of the videos captured the spirit of the footballers:
"In Senegal, we practice football everywhere and anywhere, always with joy and good humor."
⚽
The videos were the creations of Cheikh Ba, a footballer and digital content creator better known by his Internet name Cheiikh Footstyle.
Cheikh has been obsessed with balls since he was a child. He took a ball with him almost everywhere he went.
Passionate about football, he cannot remember from what age exactly he started juggling and doing tricks with the ball, but it was a natural gift he honed over the years.
His playground was in the streets and alleys of his hometown, Thiès (pronounced as "chess"), Senegal's third largest city.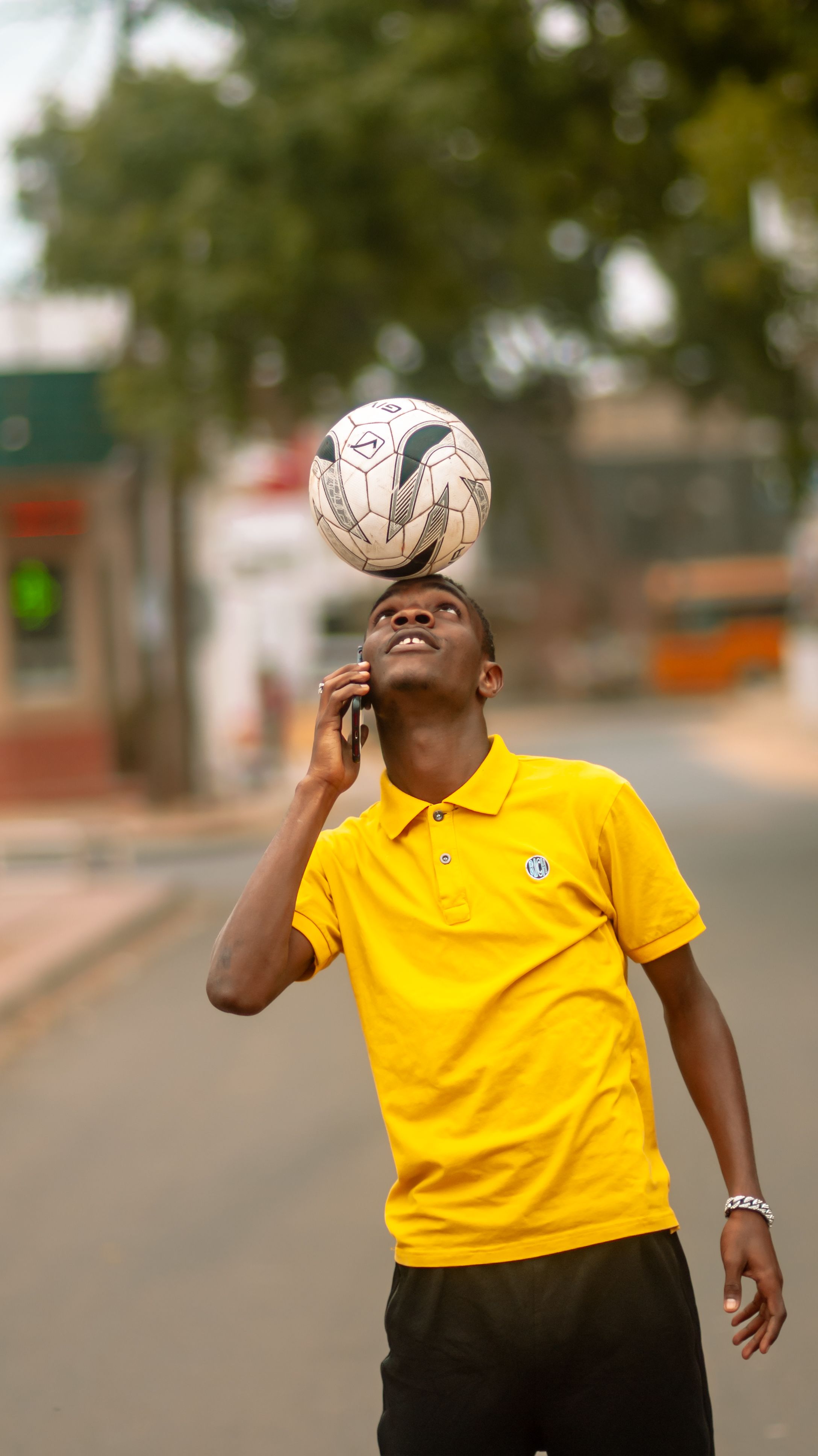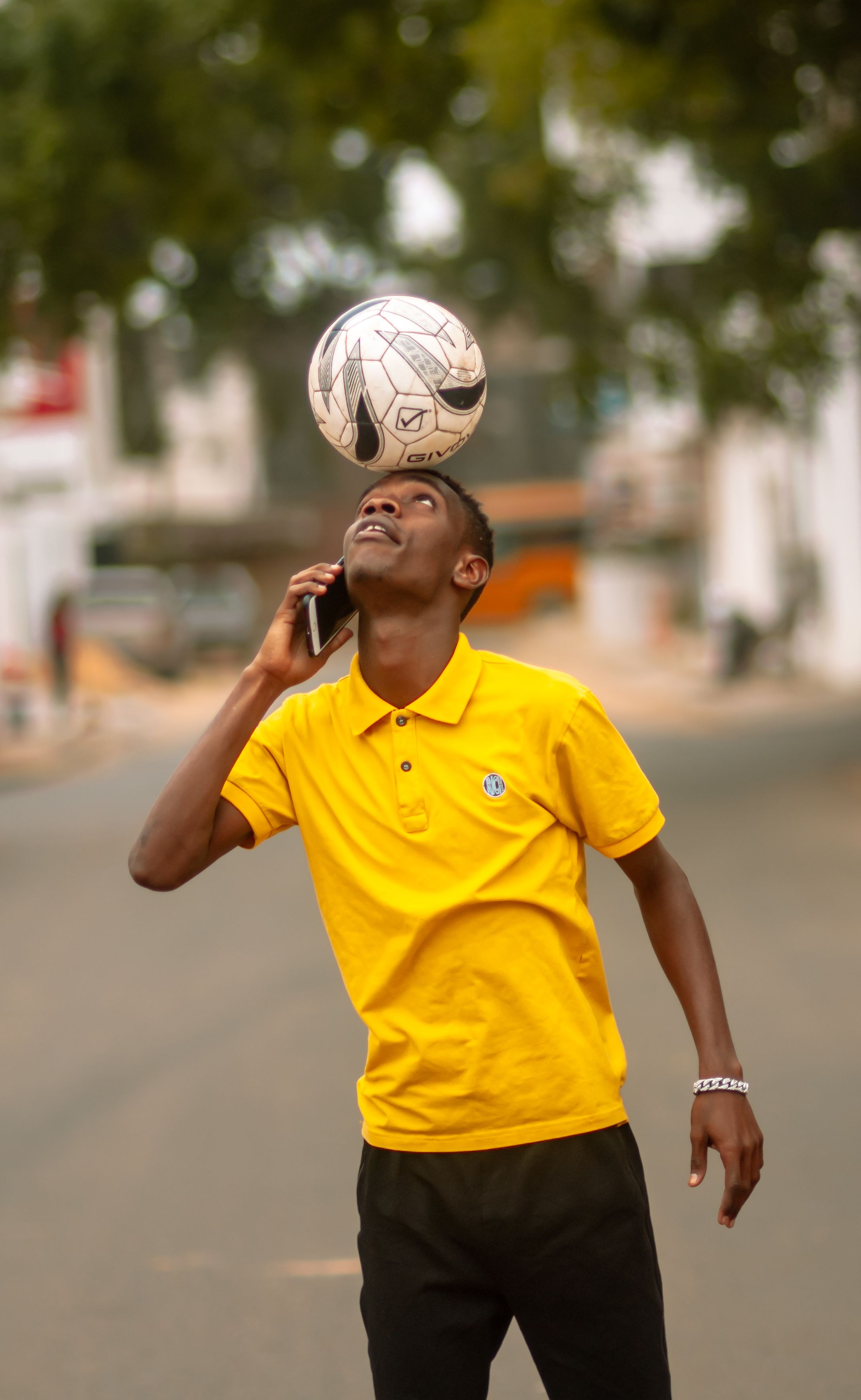 Growing up in Thiès, Cheikh remembers once getting in trouble for playing in the streets: he accidentally smashed a car window while playing with friends and had to compensate the owner.
He dreamed of attending football academies and becoming a professional footballer. He sought to emulate his idol, Real Madrid star and Belgian international Eden Hazard, who is "known for his creativity, dribbling, passing and vision," according to Wikipedia.
But, along the way, he realized that turning professional football dreams into reality is not guaranteed, even for the most talented youngsters.
Eventually, he prioritized his education, graduating from the university with a degree in communications.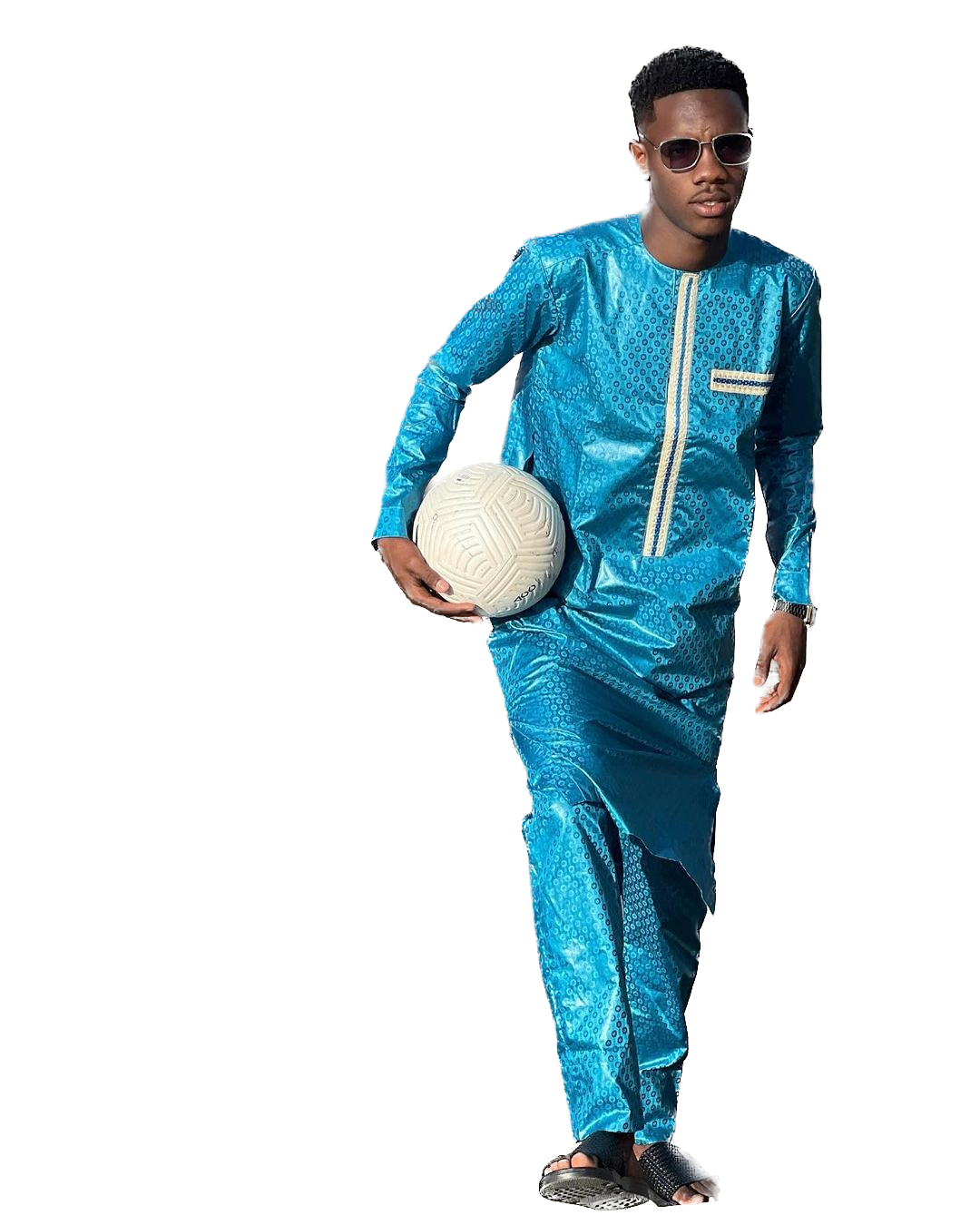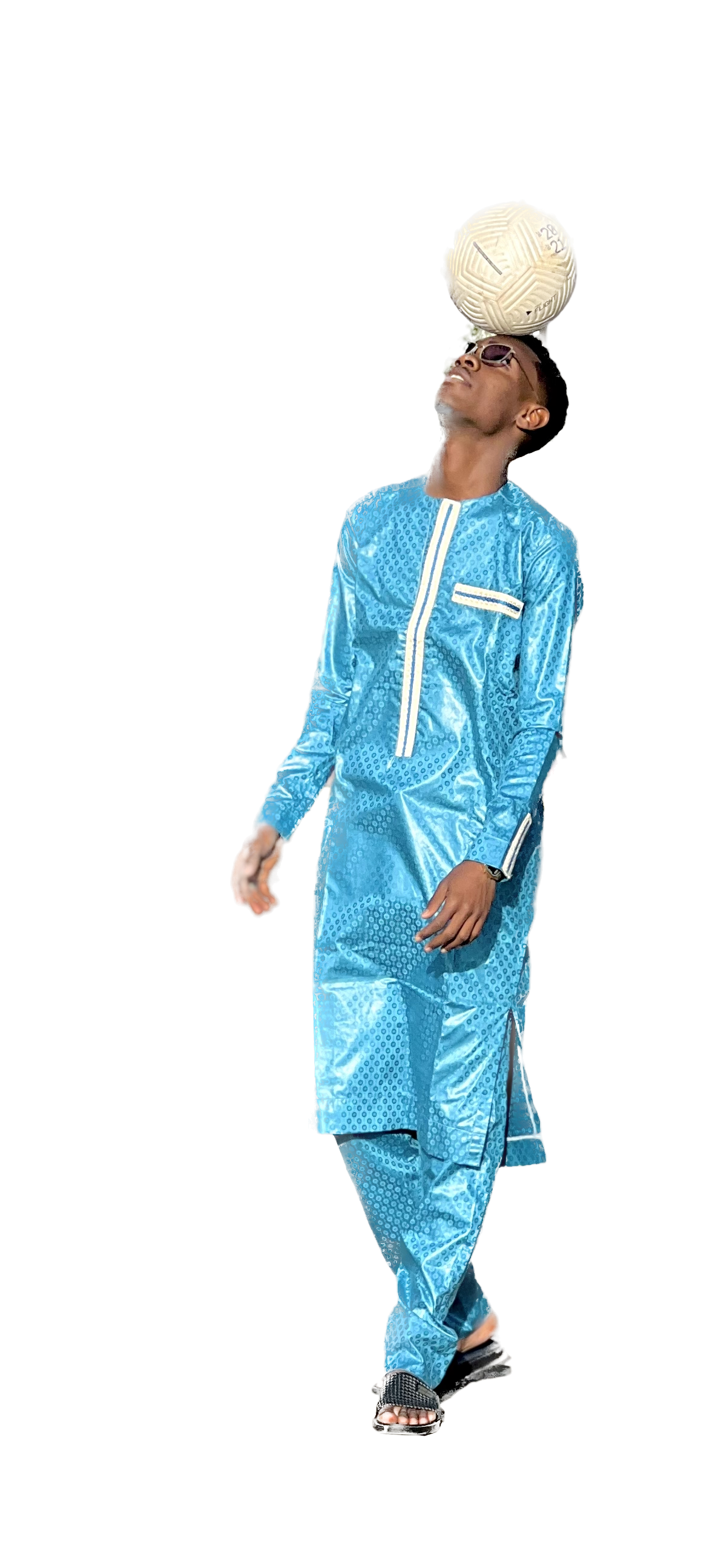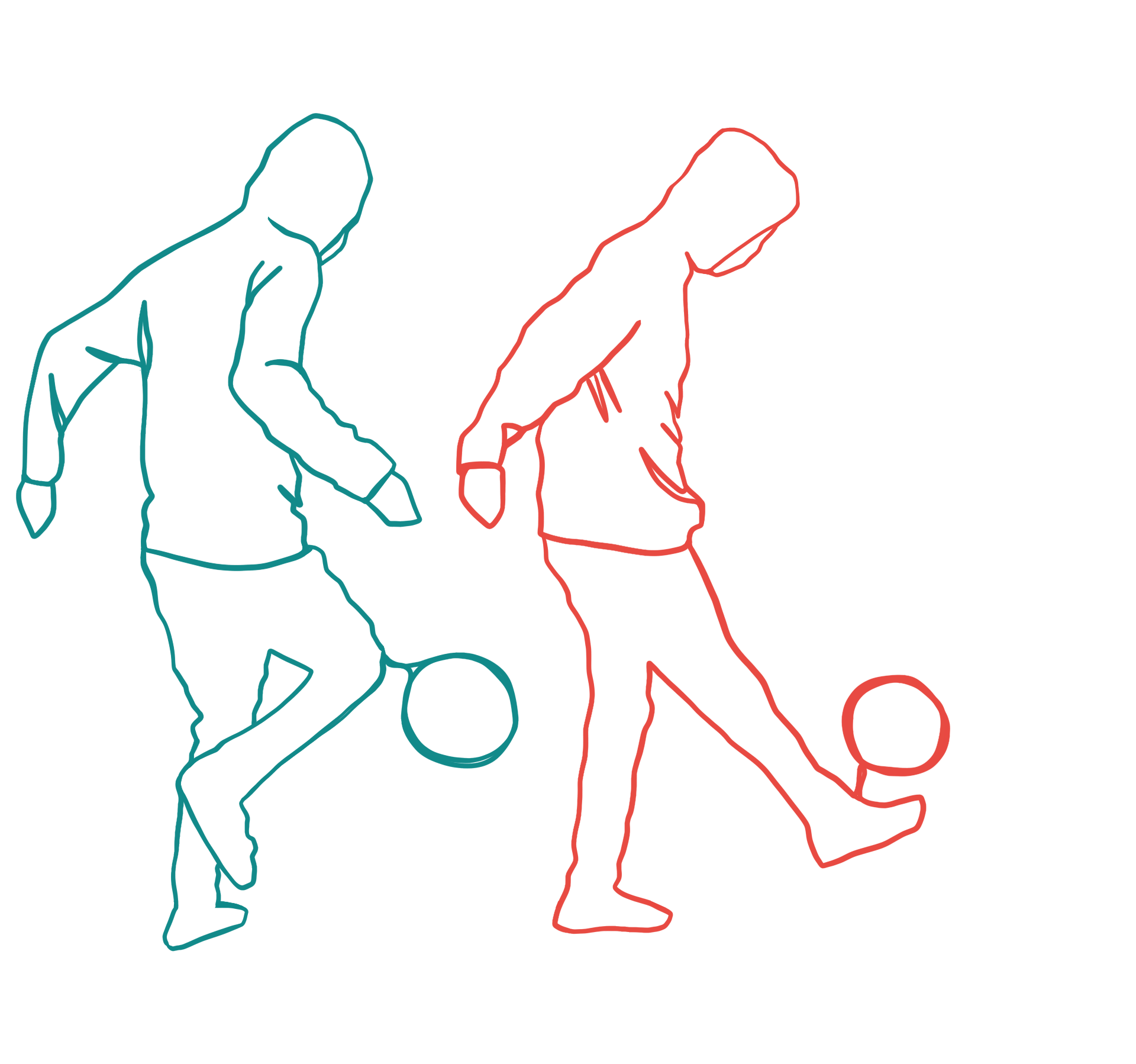 Doing freestyle football in the streets and anywhere where a ball can bounce became a fun outlet for his passion and creativity.
However, the Covid-19 pandemic confined the football devotee indoors. "It was an unusual feeling, I was used to going out all the time. Adapting to staying home all the time was a challenge."
The situation gave Cheikh a lot to think about. Then he got an idea that would change the trajectory of his life.
In May 2020, he took to Tik Tok and Instagram to post short videos of himself juggling a football and doing tricks with the ball allover his house, sometimes in his courtyard, sometimes in his bedroom or other times on the rooftop of his home.
He chose the alias Cheiikh Footstyle and the videos started racking thousands and tens of thousands of views, sometimes hundreds of thousands of views.
Freestyle footballers often combine football tricks, dance, acrobatics, humor and music to entertain a crowd and/or compete with opponents.
However, Cheikh refuses the full label of freestyle footballer. "I don't completely consider myself just a freestyler but I use freestyle football to create my content."
Freestyle football is the art of using your body to keep a ball in the air without the use of hands and arms. The sport traces its earliest origins to traditional games first played in Asia 2000 years ago, such as Chinlone or Kemari, and which are still played today. The revival of freestyle football in the 20th century is attributed to popular videos featuring a South Korean former footballer called Mr. Woo and the pre-grame antics of late Argentinian football legend Diego Maradona.
#AllYouNeedIsABall
The World Freestyle Football Association is the governing body of competitive freestyle football. WFFA popularizes the sport with the slogan "All You Need Is A Ball," which is also a social media hashtag. Lagos, Nigeria has hosted several editions of the African Freestyle Football Championships, an annual tournament.
"I want to show an ordinary Africa, a crisis-free Africa."
Cheikh represents a dynamic generation of young and entrepreneurial Africans who are smartly exploiting the opportunities afforded by the Internet, social media and technology. In the process, they are unraveling prevailing narratives and stereotypes painting African countries as poor nations in perpetual crisis with citizens constantly and desperately trying to leave for Europe and America.
To do that, he incorporates humor, acting, dancing, acrobatics and music and stages his acts everywhere a ball can bounce—from his bedroom to poolside with his friends. The backdrops of the videos offer an authentic window into a spectrum of everyday urban African life.
Some of Cheikh's videos caught the eye of legendary Cameroonian footballer Samuel Eto'o.
Cheikh met with Eto'o during a visit of the retired football icon in Senegal to promote the 2022 FIFA World Cup. Eto'o was visibly impressed with the young footballer's rooftop exploits and the pair performed tricks for each other. It was clear that Cheikh had earned Eto'o's respect and their interaction was typical of two football greats meeting each other.
Cheikh later joined Eto'o in Qatar where he performed his tricks allover the streets of Doha and played the role of a super cheerleader for the Teranga Lions.
"Not that I don't look at what others do, but I always want to go further by doing something authentic."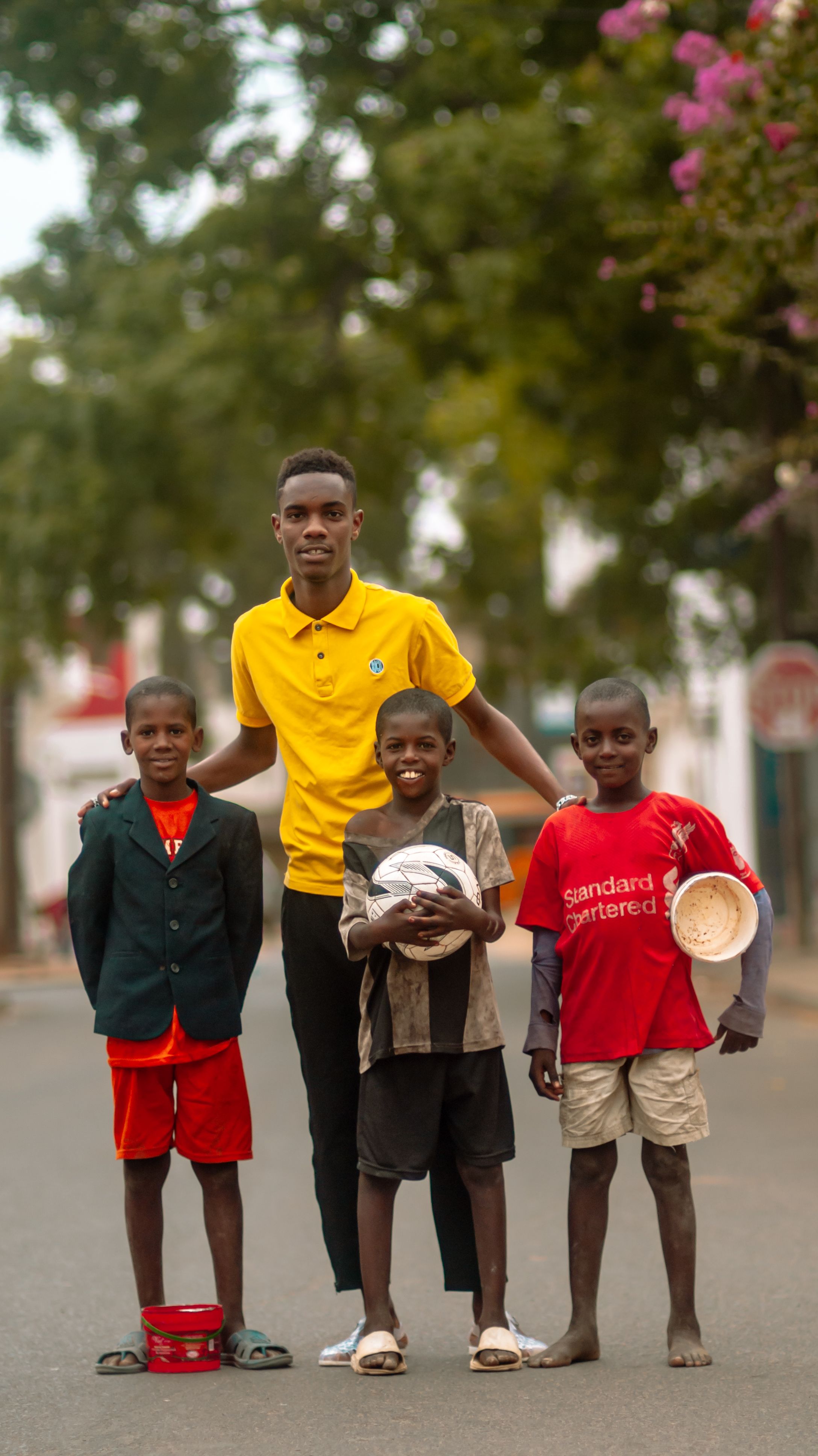 Cheikh has also used his platform to draw attention to important issues in Senegalese society. For example, a video features talibés – the local name for exploited children from Senegal's traditional Quranic schools who are forced daily by their teachers to hit the streets to beg for money or food. The issue of talibés is a highly charged and divisive topic in Senegal and Cheikh's video sought to draw attention to the children. "We are not afraid to show society where we stand."
Another video's backdrop is one of the two historic railway stations in his home town of Thiès, about 70 km east of the capital Dakar.
The city, which is dubbed Senegal's capital of the railways, sits at the crossroads of the two most important train lines in the country's history, including the first rail line built in West Africa under French colonialism. But the golden era of the city's railway stations as a major commercial and transportation hub are long gone. Cheikh explained that his video sought to draw the government's attention to the neglect and disinvestment in which his hometown's once iconic rail and booming economy has fallen into.
As Cheikh began to be approached by companies and advertisers, he started with his friends Reflex Senegal, a creative, marketing and communications agency to shoot his videos and manage contracts and deals. These days, he turns down requests for short photo and video sessions for small amounts of money. "Sometimes, they call and claim it's just a five-minute session. So my manager and I have decided not to accept paltry money. It's not a game for us."
The reality is that the football freestyle realm and business are still in their embryonic stages in Senegal. "Here, the clients and the public, in general, don't regard what we're doing as a job, but more as a spectacle."
Nevertheless, Cheikh has managed to land some lucrative deals with local and international companies and brands, including Meta, Total Energies and Orange. His dream is to get an endorsement from a big brand such as Nike.
Cheikh is only 24 but he is already looking past freestyle football and spreading his wings into the future. "Freestyle football has a relatively short life span and will come to an end." As a result, Cheikh is taking classes in digital marketing and English, investing in furthering his education to secure his future, as he did during his childhood.
This time, his goal, through his agency, Reflex Senegal, is to push into new areas of content creation including film production, media programs, commercials, cinema and acting. He is only getting started.